Doinkit® Mega Metal™: The Ultimate Safe and Fun Dart Game for the Whole Family!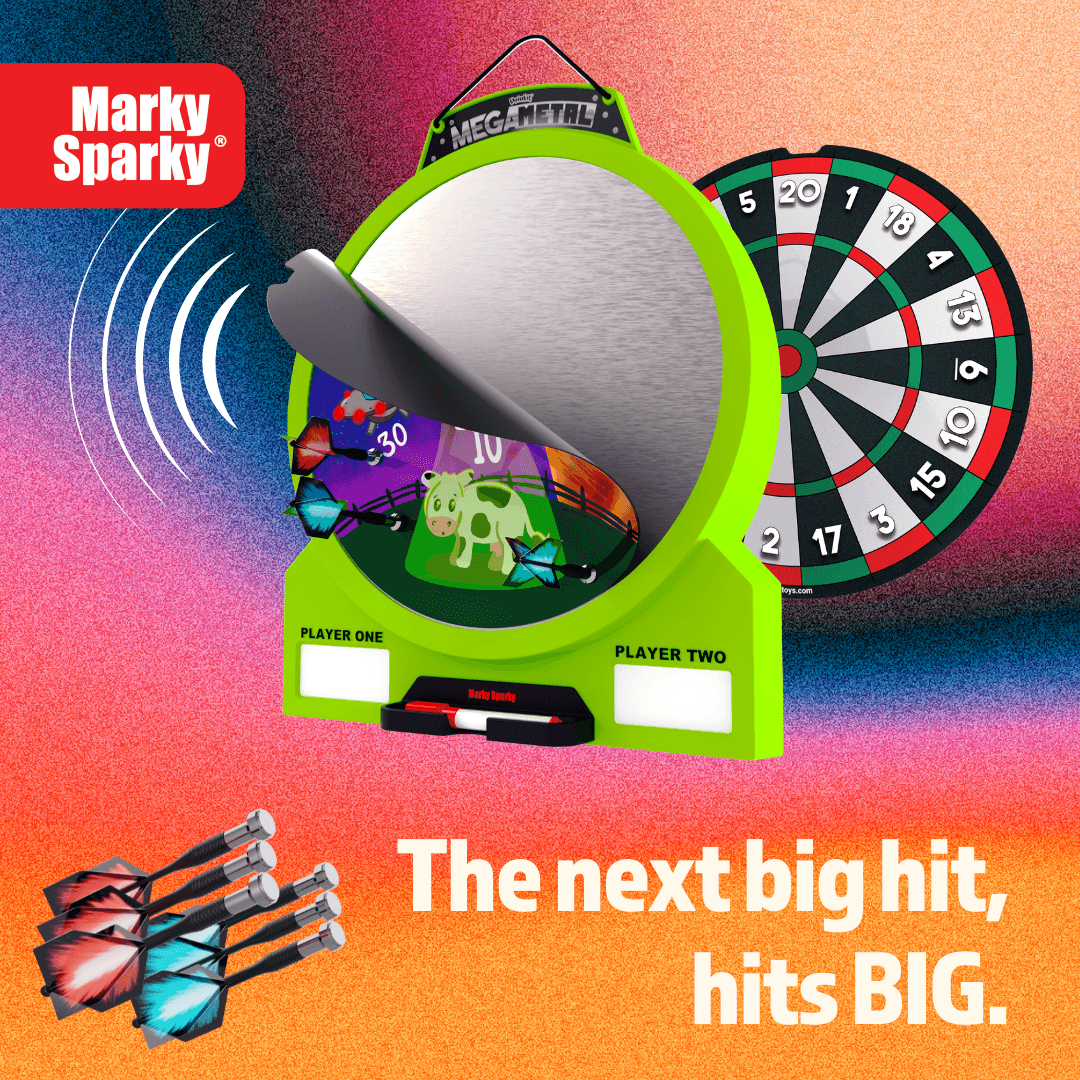 Are you looking for a fun and safe dart game that the whole family can enjoy? Look no further than Doinkit® Mega Metal™, the latest innovation from Marky Sparky Toys. With its Doinkit® PRO Darts and overpowered neodymium magnets, the Mega Metal dart board ensures that every throw sticks perfectly. And with real flights and zero waggle, the darts offer a true throwing experience that's great for children and adults of any age.
But that's just the beginning! The Mega Metal™ magnetic dart board comes with two quick-change game boards, so you can play over 20 traditional dart games with endless family game night fun. With its built-in whiteboard scorekeeper and marker, you can keep track of who's winning and enjoy hours of family fun.
Plus, the Mega Metal™ dart board is built to last, with a durable and strong design that's perfect for years of play. Whether you want to set it up in your game room, man cave, dorm, garage, kids play area, game wall, or outdoor patio, Mega Metal™ is the ultimate choice for anyone looking for safe and entertaining dart games.
So what are you waiting for? Get ready to experience the Mega Magnetude of Difference with Mega Metal™, the best magnetic dart board you'll find on the market. It's the perfect gift for kids ages 6-12 and a great addition to any family game night. Buy yours today and see for yourself what all the hype is about!