Faux Bow Recurve Kickstarter Fulfillment: From Idea to Reality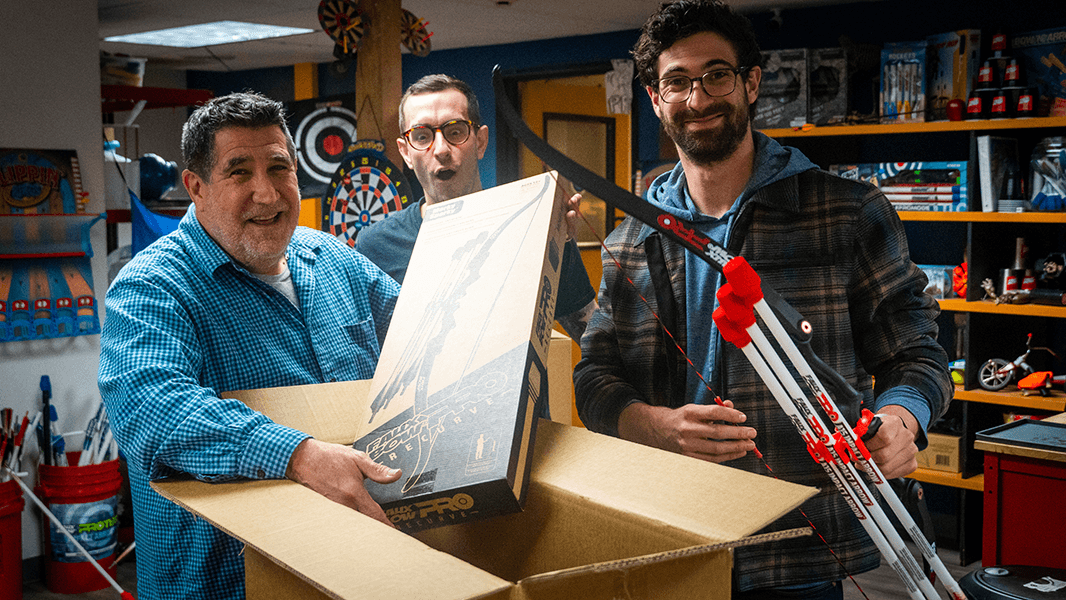 It's finally happening! Our Faux Bow® Pro Recurve Kickstarter campaign has been a long journey, but after months of development, testing, manufacture times, and shipping constraints, we're thrilled to announce that our first batch of bows has arrived and we're getting ready to fulfill our backers' orders.
We can't thank our backers enough for their support and patience throughout the entire process. It's been a wild ride, but seeing the final product in action makes it all worth it. We're proud to say that our Faux Bow® Pro Recurve exceeded our expectations in terms of performance and aesthetics.
From the 20 lb draw weight to the comfortable ambidextrous grip, we've created a product that's both safe and fun for the whole family. Target practice can now happen anywhere and at any time. No more driving long distances or dealing with the hassle of traditional archery equipment. Our Faux Bow® Pro Recurve offers the ultimate archery anywhere experience, without any of the drawbacks.
The final product looks great and we couldn't be more proud of what we've accomplished. We've tested it in a variety of conditions and environments, and it's performed flawlessly every time. Plus, with the three foam-tipped arrows included, there's plenty of ammo for hours of entertainment.
We know our backers have been eagerly awaiting their Faux Bow® Pro Recurve and we can't wait for them to receive them. We're getting ready to pack up the first batch of orders and get them out the door as quickly as possible.
In conclusion, we're thrilled to have made the Faux Bow® Pro Recurve a reality. It's been a journey, but the end result is a product that we're truly proud of. Archery anywhere is now possible and we can't wait for our backers to experience it for themselves. Thank you again for your support and we hope you enjoy your Faux Bow® Pro Recurve!