Flip Your Way to Fun with Flippin' Rings™ - The New Wall Game and Ring Toss Hybrid!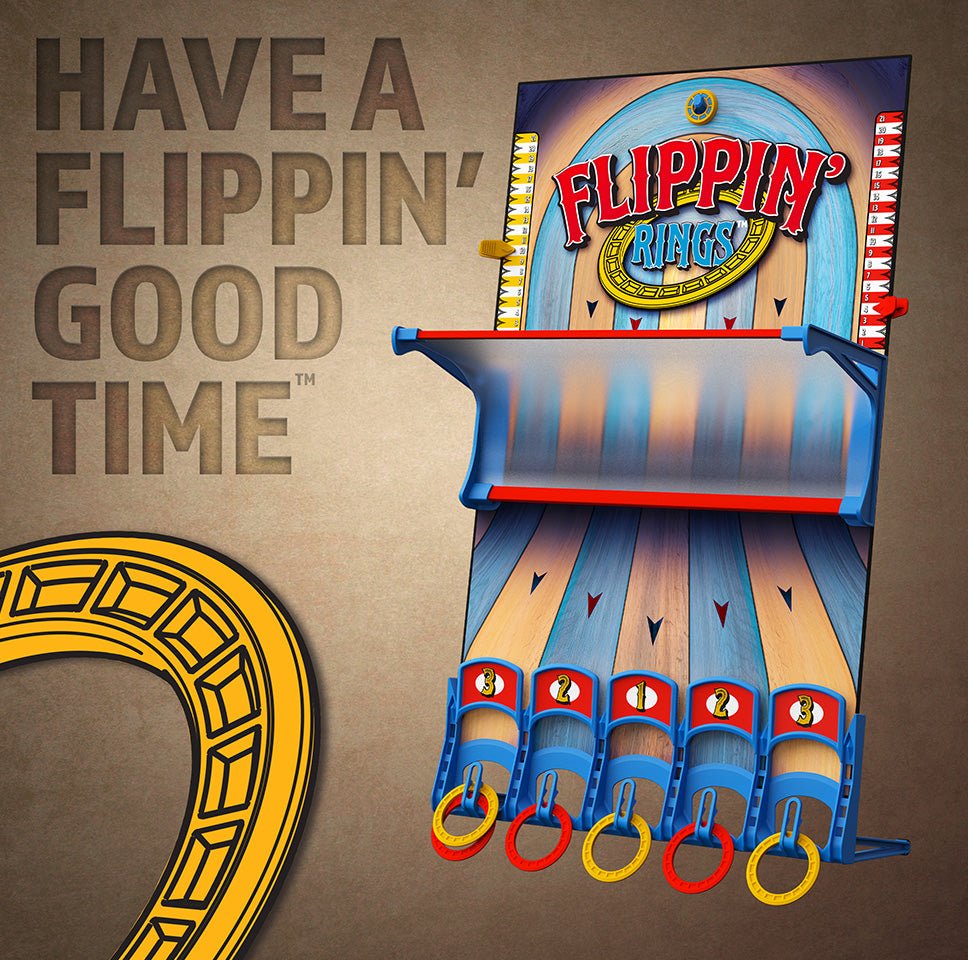 Attention all game enthusiasts, young and old alike! We are thrilled to announce the launch of our newest game - Flippin' Rings™! Get ready to add a new level of fun to your parties and gatherings with this exciting and engaging game.
Flippin' Rings™ is the perfect combination of a classic ring toss game and a wall game, making it an instant hit for all ages. It's easy to set up and can be played both indoors and outdoors. All you need to do is to flip the rings onto the pegs attached to the game board, and score points for each successful throw.
What makes Flippin' Rings™ stand out from other games is its unique design, which adds an element of challenge and fun to the traditional ring toss game. The game board is designed to have multiple pegs, making it a challenging task to land the rings on the right pegs. It's a game that tests your accuracy and dexterity, while still being accessible and fun for players of all ages.
Whether you're having a family game night, hosting a backyard BBQ, or looking for a fun addition to your next party, Flippin' Rings™ is the perfect choice. It's a game that can be enjoyed by anyone, anywhere, and anytime.
Flippin' Rings™ is made of high-quality materials, ensuring durability and longevity. It's also lightweight and easy to transport, so you can take it with you wherever you go. It's a game that's perfect for camping trips, road trips, and even vacations.
In conclusion, Flippin' Rings™ is a game that's sure to be a hit with everyone who plays it. It's a classic game with a unique twist, making it a must-have addition to your game collection. Get your hands on Flippin' Rings™ today and experience the joy of flipping and tossing rings in a whole new way!